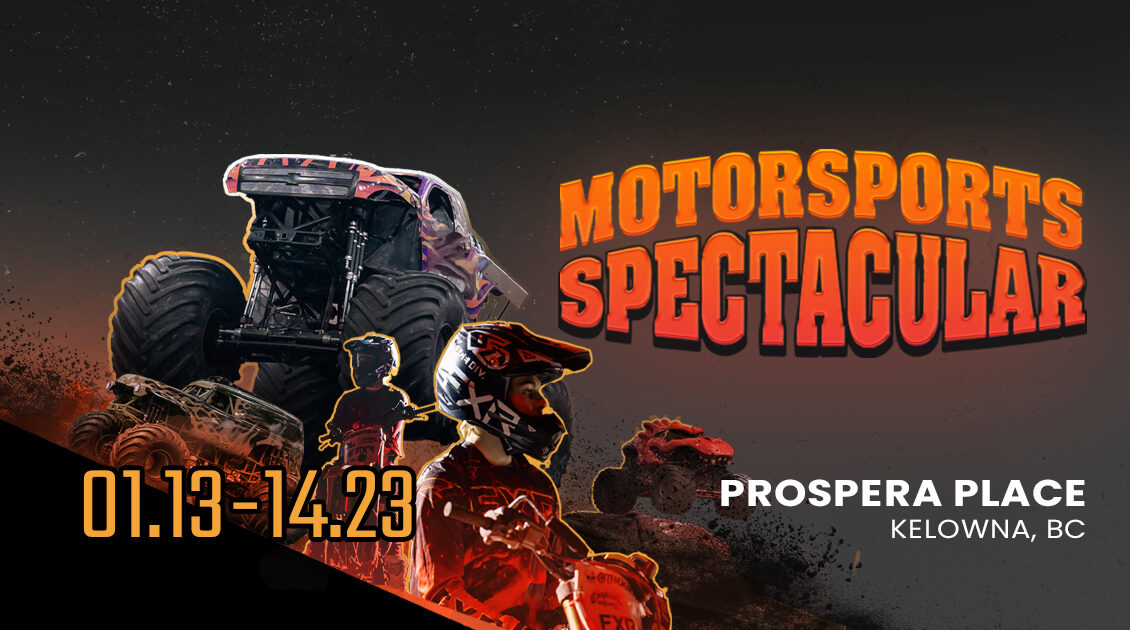 Motorsports Spectacular Tour coming to Kelowna on January 13-14
Jan 13 at 7:30 pm
Jan 14 at 1:00 pm
Jan 14at 7:30 pm
Get ready Kelowna for the thrill of a lifetime when the MOTORSPORTS SPECTACULAR visits Prospera Place for two exciting shows on January 13-14, 2023.  The MOTORSPORTS SPECTACULAR is an edge of your seat, super-exciting, thrill-a-minute, live motorsport event and death-defying stunts.  This exciting family event will feature:
The Monster Truck Challenge: features bone crunching monster truck racing, wheelie contest and freestyle.  The impressive Monster Truck lineup includes Rockstar, Power Up, California Kid, Spitfire and Identity Theft.
Free Style Motocross – Radical Jump Showcase: Don't miss the thrill of Freestyle Motocross jumping off high-performance jumps.