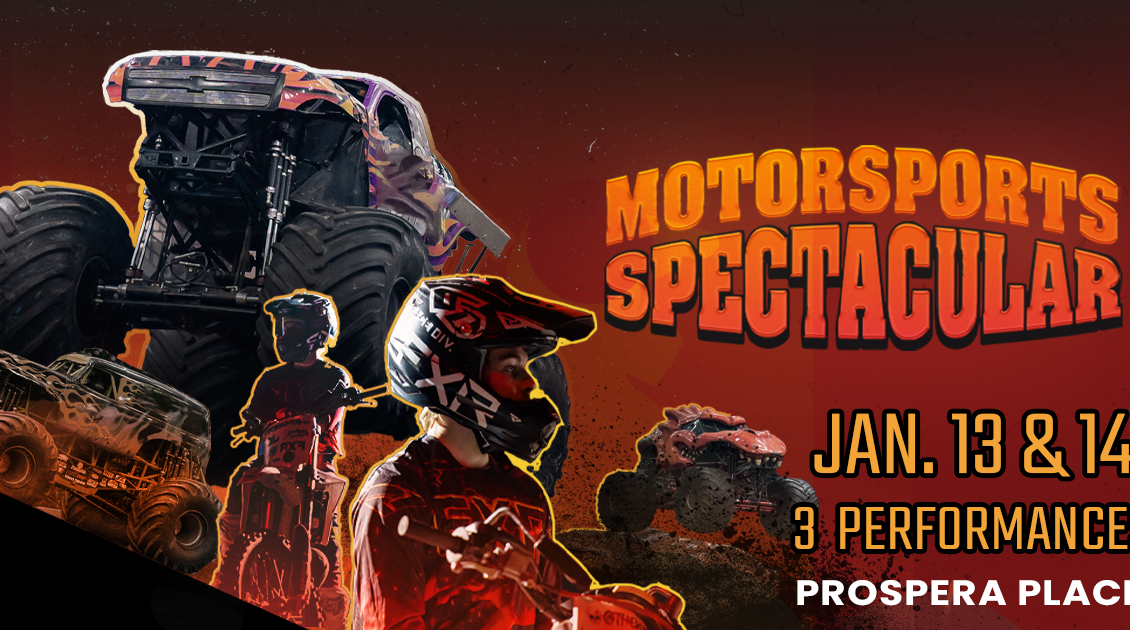 MOTORSPORTS SPECTACULAR
Monster Trucks are Ready to Roll into Kelowna as Motorsports Spectacular Returns to Prospera Place with Three January Events.
Back by popular demand, the fan-favourite Motorsports Spectacular event is back at Prospera Place in Kelowna for three shows on January 13th and 14th, 2024. The Motorsports Spectacular features bone-crunching monster truck racing, a wheelie contest, high-flying freestyle motocross action, and more thrill-a-minute, death-defying stunts.
With a mix of evening and matinee shows available, tickets go on sale November 3rd at 10AM PST with prices starting at only $15 for kids and $30 for adults.
Dates include:
Saturday, January 13th at 1pm PST
Saturday, January 13th at 7pm PST
Sunday, January 14th at 1pm PST
The impressive Monster Truck lineup includes Rockstar, Power Up, California Kid, Spitfire,  and Identity Theft – all generating up to 15,000 horsepower and weighing up to 12,000 pounds.
FAST FACTS:
600 tons of dirt are brought in for a MOTORSPORTS SPECTACULAR
It takes a crew of 30 guys setting up for 36 hours for the show to take place.
An average MOTORSPORTS SPECTACULAR monster truck weighs 10,000-12,000 lbs.
A MOTORSPORTS SPECTACULAR monster truck generates up to 15,000 horsepower.