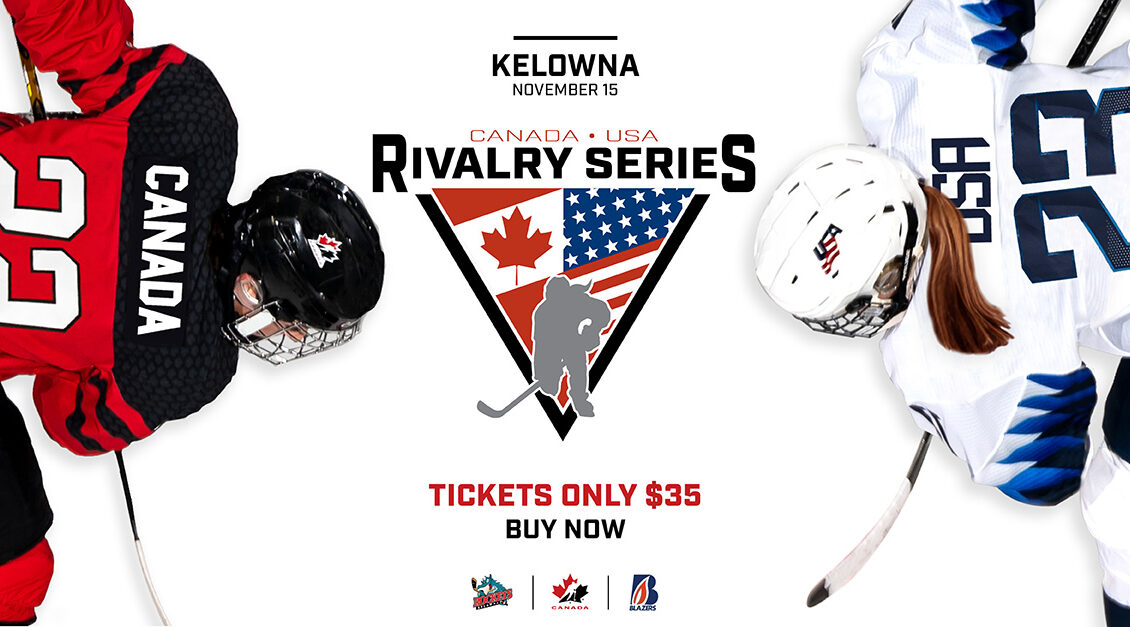 RIVALRY SERIES RETURNS TO BRITISH COLUMBIA
Canada's National Women's Team will host the U.S. Women's National Team in Kelowna on Nov. 15
Hockey Canada has announced that the Rivalry Series between Canada's National Women's Team and the U.S. Women's National Team will return north of the border in November 2022.
Canada's first two games on home ice since winning gold at the 2022 Olympic Winter Games and 2022 IIHF Women's World Championship will take place in Kelowna and Kamloops, B.C., respectively.
Prospera Place in Kelowna will host the first rematch of the 2022 IIHF Women's World Championship gold medal game on Nov. 15, before the two teams meet at Sandman Centre in Kamloops on Nov. 17.
"After a successful year for our team on the ice, we are thrilled to celebrate with our fans at home by bringing the Rivalry Series to Canada this fall," said Gina Kingsbury, director of hockey operations for Hockey Canada. "Both games will feature the best players in the world competing against each other at the highest level, and we cannot wait to reignite one of the most intense rivalries in sports."
Ticket information for both games will be released at a later date.
The 2022-23 Rivalry Series will feature seven games between November and February, including two additional matchups being hosted in Canada in early 2023. Host locations will be announced in the coming months.
"We hope that the legacy of the Rivalry Series will last beyond the two games in British Columbia and motivate girls across the country to pick up a stick and play hockey," said Marin Hickox, director of women and girls hockey for Hockey Canada. "This will be an incredible opportunity to watch Canada's gold medal-winning team play on home ice against its biggest rival, and inspire the next generation of hockey players."
Grassroots hockey initiatives will take place throughout the week to ensure ample opportunities to engage local communities with the Rivalry Series and Canada's National Women's Team.