Beat the rush to the rink and come enjoy a relaxing dining experience before the game. Manhattan Point restaurant at Prospera Place offers a delicious buffet including a selection of salads, appetizers, entrees, and decadent desserts.
Doors open at 5:30pm with the exception of Sunday games. Check the Kelowna Rockets schedule for game start times – www.kelownarockets.com. Come join us for the buffet or order off the a la carte menu before the game. The buffet menu changes every game and is offered at $33.95 per person.
We offer a buffet before the concert. Please call 250-979-0877 to inquire about the menu options for your next concert experience.
Please note that tickets to the event are required to dine at Manhattan Point and reservations are recommended.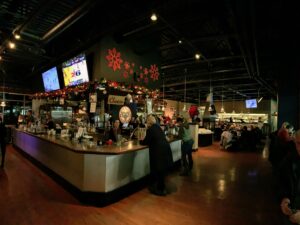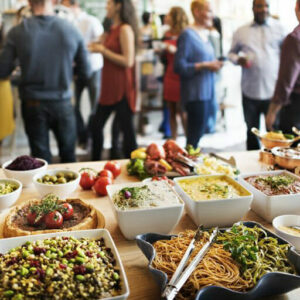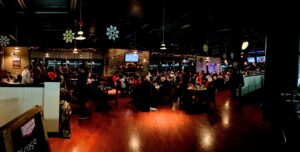 Manhattan Point
Prospera Place
2nd floor, access through gate #3
1223 Water St., Kelowna, BC V1Y 9V1
For Reservations Please Call: 250-979-0877
Manhattan Point restaurant is available for private catering functions with a capacity of approximately 150 people. We tailor our menus to meet your needs offering both buffet or plated service. Give us a call to book your next staff function or holiday celebration!
Providing an unobstructed view of the game from Manhattan Point while you enjoy your dinner and watch the game. Ticket price includes the buffet. Please contact Select Your Tickets at 250-762-5050 or visit their website at www.selectyourtickets.com.